2019 Place-Based Education Conference
WHAT DO ATTENDEES SAY?
"There's nothing like it in the country. We create a community at this conference."
"It's the first conference in a while where I felt people were generally and authentically enjoying themselves at every moment."
The Great Lakes Stewardship Initiative invites you to join us for the 7th annual Place-Based Education Conference. Come experience a three day conference designed to inspire and support a community of educators around the power of place-based learning.
Come explore best practices and ways to engage students through meaningful discovery of their own communities and environments.
Who should attend?
K-12 educators, informal educators, university faculty and students and community organizations.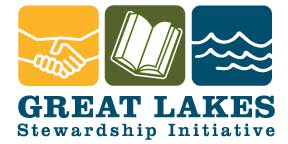 Stay tuned for a stellar lineup of speakers for this year's conference!
Have questions? Contact Us!
Phone 231-526-7407
info@greatlakesstewardship.org