2017 Place-Based Education Conference
November 9 – November 11, 2017
Eastern Michigan University, Ypsilanti, Michigan
The Great Lakes Stewardship Initiative invites you to join us for the 6th annual Place-Based Education Conference. Come experience a three day conference designed to inspire and support a community of educators around the power of place-based learning.
Come explore best practices and ways to engage students through meaningful discovery of their own communities and environments.
Who should attend? K-12 educators, informal educators, university faculty and students and community organizations.
The 2017 Place-Based Education Conference is hosted by Southeast Michigan Stewardship Coalition at Eastern Michigan University. (We're proud to partner with the Washtenaw County Solid Waste Division to ensure that this year's Place-based Education Conference is a ZERO-WASTE event!)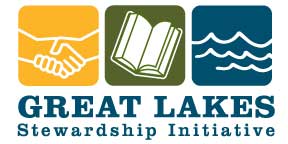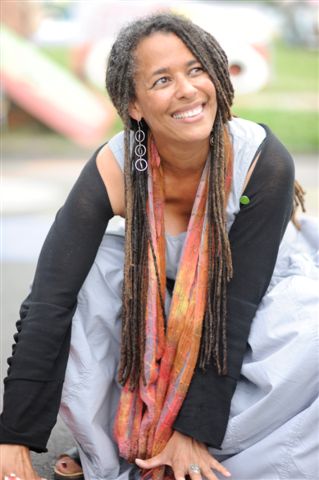 DR. CAROLYN FINNEY
Keynote
Carolyn Finney, Ph.D., a professor in Geography at the University of Kentucky, is a writer, performer and cultural geographer deeply interested in issues related to identity, difference, creativity, and resilience. She explores how issues of difference impact participation in decision-making processes designed to address environmental issues and likes to trouble our theoretical and methodological edges that shape knowledge production and determine whose knowledge counts. The aim of her work is to develop greater cultural competency within environmental organizations and institutions, challenge media outlets on their representation of difference, and increase awareness of how privilege shapes who gets to speak to environmental issues and determine policy and action. Carolyn has appeared on the Tavis Smiley show, MSNBC, and NPR, serves on the U.S. National Parks Advisory Board and released her first book, Black Faces, White Spaces: Reimagining the Relationship of African Americans to the Great Outdoors in 2014 (UNC Press).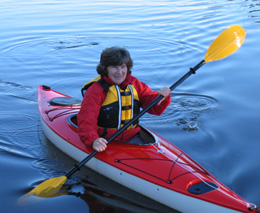 DR. ROSANNE FORTNER
Keynote

Known as a teacher of teachers, Dr. Rosanne Fortner is a retired professor of environmental science education from The Ohio State University and a former middle school science teacher. In her 27 years at OSU she taught environmental communications and education to undergraduates and graduate students on campus, and Great Lakes interdisciplinary sciences for educators at F.T. Stone Laboratory on Lake Erie. From a position as a project investigator, she coordinated the Ohio Sea Grant Education Program until 2005.  Additionally. Dr. Fortner was the Director of the Center for Ocean Science Education Excellence [COSEE] Great Lakes, a collaboration of the seven Sea Grant Education programs in the region, with NSF and Sea Grant support from 2006-2011. With her assistance, the scientists and educators of that program developed the Great Lakes Literacy Principles. She is currently Co-Chair of the Oak Island Beach Preservation Society at her retirement home in North Carolina.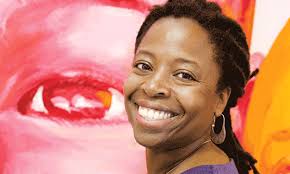 JULIA PUTNAM
Keynote
Julia taught for five years in Detroit, including serving as writer-in-residence for the InsideOut Literary Magazine program. As a teenager, she was Detroit Summer's first volunteer, later taking a leadership role. Julia wrote a regular column on education ("Learning for Life") for the Michigan Citizen, which has been required reading at major Michigan universities. She attended the National Principals Leadership Institute as an Excellent Schools Detroit fellow in 2013 and was the keynote speaker at Eastern Michigan University's 2014 Eco-Justice Conference. In 2015, Julia served as a member of the Coalition for the Future of Detroit Schoolchildren.  As the Principal of the James and Grace Lee Boggs School in Detroit, Julia works with teachers, parents, and students on developing and maintaining positive school culture and ambitious instruction.
Call for Presentations 
Help us make t
he 2017 Place-based Education Conference the best one yet! This is a one-of-a-kind event that brings together diverse folks who are interested in connecting classrooms with community and developing knowledgeable, active stewards of the environment.
There are a limited number of presentation slots available. Please join us in Ypsilanti and share your expertise and experience with peers and colleagues. 
APPLY TO PRESENT
Call for Presentations
You may reserve a 2 x 6 foot display space to share information with conference-goers. For more information, contact Jan Sneddon.
Logistics
Reserve your room at a special conference rate of $129 (double or single) at the Ann Arbor Marriott Ypsilanti at Eagle Crest.
Book a room online or call 734-487-2000 and mention the discount code GLTGLTA.
Meals and events are included with full conference pass.
Want to save on costs and reduce your environmental impact of attending?
Check out our new room share and ride share features. (Please note that the first room share posting serves as an example.)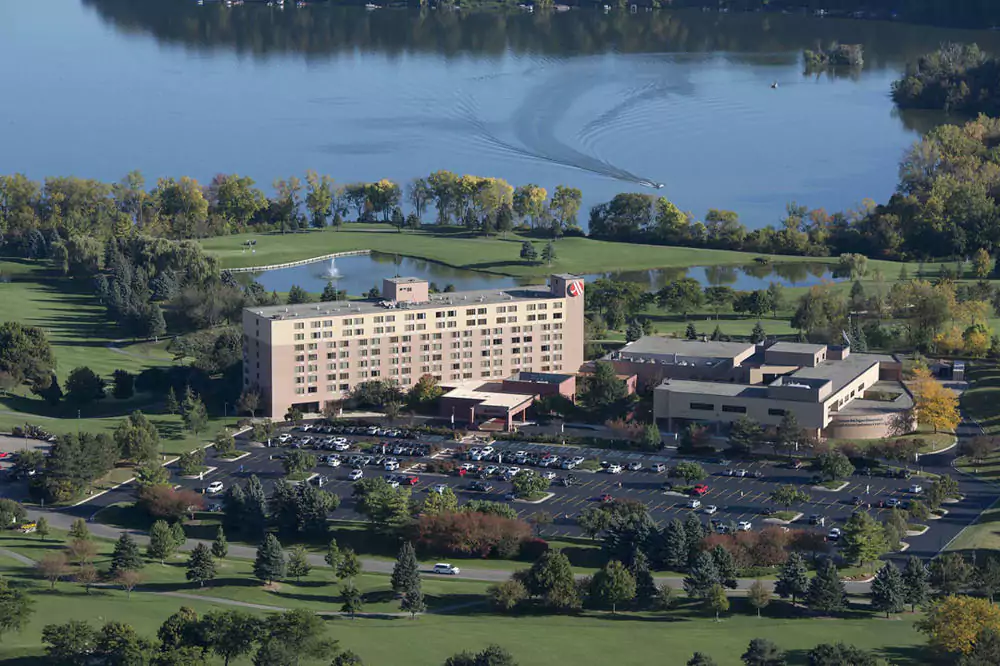 JOIN US FOR SPECIAL FIELD EXPERIENCES!
TRAVELING DIALOGUES
These TRAVELING DIALOGUES are intergenerational discussions that involve visiting different community and school sites to use the "power of the place" to provoke discussion around a powerful question. Space is limited.
DETROIT : $55
Thursday, November 9
8:30 am - 4:00 pm
(Limit - 35 participants)

Our Detroit dialogue will start at EMU with breakfast and the introduction of our driving question for the day: What does it mean to belong to a community? We will then go to the James and Grace Lee Boggs School, a school that developed out of decades of community organizing and that is attempting to use Place-Based Education school-wide. We will have a discussion about our question for the day with school founders and youth leaders. The youth leaders will join us on the bus and we will then go to the James and Grace Lee Boggs Center to Nourish Community Leadership. There we will talk about visionary and transformative organizing and community building and discuss our question within the context of Detroit history and the efforts of Detroit residents to create just and healthy communities. We will have lunch at Mi Puebla restaurant in Mexican Village and end our day at Matrix Theatre Company, where we will engage in creating performance art around our driving question. Bus tour and discussions.
YPSILANTI : $40
Thursday, November 9
(Limit - 25 participants )
History of Eastern Michigan University
1:30 pm - 4:30 pm
Occupying the heights overlooking Ypsilanti, Eastern Michigan University has long been a central institution in the life of the city. The school sits on the very earliest land division in Washtenaw County providing a unique opportunity to look at the changes in the land as the University developed. From the French traders and early American settlement, through farms and industries until today, we will explore how things like lost streams, student demonstrations, the G.I. Bill, and the interstate highway have impacted the physical and social layout of the school. We will take a close look at the gendered environment designed for middle class Victorian women on campus and compare it to nearby mills where working class women labored in a very different, but equally gendered space. We will learn some basic precepts of reading the landscape that will be used again in our explorations the following day. Presentation and walking tour.
Friday, November 10

Ypsilanti's Black History
9 am - 12 pm
Between roughly the Civil War and World War I, Ypsilanti had the highest percentage of African-Americans of any Michigan city. We will take a bus tour to look at the rich history of African-American Ypsilanti. We will explore Ypsilanti's south side, where we will see historic homes, churches, schools, and social halls. We will see the impact of urban renewal and the highway system, and explore the continuing costs of environmental racism and the social divisions in our landscape that have been formed and reformed over time. Presentation and bus tour.
Divisions in the Landscape
2 pm - 4:30 pm
Before the conquest of Michigan by the United States, the place Ypsilanti now occupies was a Potawatomi village. We will take a bus and walking tour to visit sites that illuminate the varied Native American landscapes and history of the area. We will explore the differences in tenure of the Potawatomi and Americans, and the relationship each group had with the land. We will look at the new market-driven property divisions brought to Michigan by the Americans and how our landscape continues to be defined by them. Bus tour.
Contact Us
517-371-7468
info@glstewardship.org