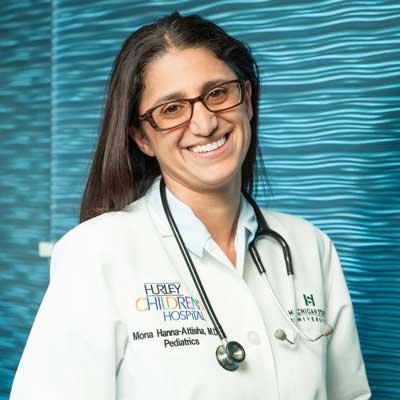 Dr. Mona Hanna-Attisha
Dr. Mona Hanna-Attisha received her bachelor's and Master of Public Health degrees from the University of Michigan and her medical degree from Michigan State University College of Human Medicine (MSUCHM). She completed her residency at Children's Hospital of Michigan in Detroit, where she was chief resident. She is currently an associate professor of pediatrics and human development at MSUCHM.
Her new bestselling book What the Eyes Don't See: A Story of Crisis, Resistance, and Hope in an American City is a riveting, beautifully rendered account of a shameful disaster— the Flint water crisis—that became a tale of activism and hope. Hanna-Attisha tells the story of a city whose residents came together to fight for justice, self-determination, and the right to build a better world for their—and all of our—children.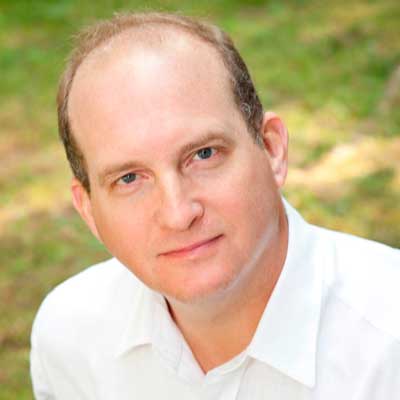 Laurie Lane-Zucker
For nearly 30 years, Laurie Lane-Zucker has been a "pioneer" (Forbes) and recognized leader in sustainability, environmental education, social enterprise, and impact investing. Lane-Zucker was the founding executive director of the international environmental organization The Orion Society, which publishes Orion, the acclaimed magazine on people, nature, and place. Lane-Zucker is currently founder and CEO of Impact Entrepreneur, a global, 20,000-member network of entrepreneurs, investors, scholars, and students; a center for social and environmental innovation; and a consulting company that works with blended value companies, impact investors, and academic institutions.
Presentations 
This is a one-of-a-kind event that brings together diverse folks who are interested in connecting classrooms with community and developing knowledgeable, active stewards of the environment. Check back often for new content as it will be updated regularly. Presentation proposals are being accepted until our program is full. We anticipate at least 70 presentations and workshops at this year's conference. 
Ecological and Social Justice
Check back for presentations! We're updating regularly.
Foundational Place-Based Education
A Place-Based Approach to Writing Instruction: Utilizing PBE to Marry Quality and Authenticity
Jennifer Suriano, University of Virginia
Great Lakes Literacy
Check back for presentations! We're updating regularly.
Institutionalizing Place-Based Education
Putting Literacy in its Place: Integrating Disciplinary Literacy Instruction into Place-Based Education (Workshop)
Darin Stockdill, University of  Michigan School of Education
Place-Based Education in Higher Education
Check back for presentations! We're updating regularly.
Place-Based Impact Investing and Entrepreneurship
Citizen Investors: How Local Investors Are Redefining Their Own Towns
David Palmer, Workforce Intelligence Network
STEM-Rich Place-Based Education
Renewing MEECS: Using Existing Curriculum as a Cornerstone to Place-Based Learning (Workshop)
Gabrielle Likavec, Michigan Geographic Alliance
STEM in PLACE: Discussing Critical Features of Place-Conscious STEM Learning
Dr. Caroline Baillie, Waste for Life, University San Diego