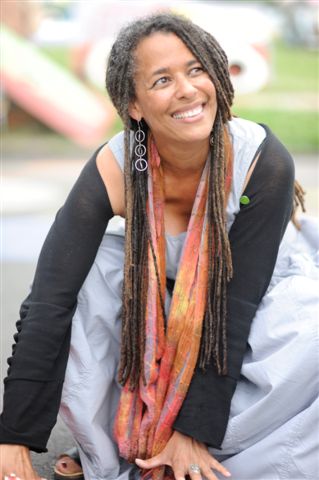 DR. CAROLYN FINNEY
Keynote
Carolyn Finney, Ph.D., a professor in Geography at the University of Kentucky, is a writer, performer and cultural geographer deeply interested in issues related to identity, difference, creativity, and resilience. She explores how issues of difference impact participation in decision-making processes designed to address environmental issues and likes to trouble our theoretical and methodological edges that shape knowledge production and determine whose knowledge counts. The aim of her work is to develop greater cultural competency within environmental organizations and institutions, challenge media outlets on their representation of difference, and increase awareness of how privilege shapes who gets to speak to environmental issues and determine policy and action. Carolyn has appeared on the Tavis Smiley show, MSNBC, and NPR, serves on the U.S. National Parks Advisory Board and released her first book, Black Faces, White Spaces: Reimagining the Relationship of African Americans to the Great Outdoors in 2014 (UNC Press).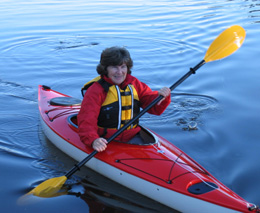 DR. ROSANNE FORTNER
Keynote

Known as a teacher of teachers, Dr. Rosanne Fortner is a retired professor of environmental science education from The Ohio State University and a former middle school science teacher. In her 27 years at OSU she taught environmental communications and education to undergraduates and graduate students on campus, and Great Lakes interdisciplinary sciences for educators at F.T. Stone Laboratory on Lake Erie. From a position as a project investigator, she coordinated the Ohio Sea Grant Education Program until 2005.  Additionally. Dr. Fortner was the Director of the Center for Ocean Science Education Excellence [COSEE] Great Lakes, a collaboration of the seven Sea Grant Education programs in the region, with NSF and Sea Grant support from 2006-2011. With her assistance, the scientists and educators of that program developed the Great Lakes Literacy Principles. She is currently Co-Chair of the Oak Island Beach Preservation Society at her retirement home in North Carolina.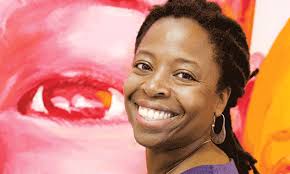 JULIA PUTNAM
Keynote
Julia taught for five years in Detroit, including serving as writer-in-residence for the InsideOut Literary Magazine program. As a teenager, she was Detroit Summer's first volunteer, later taking a leadership role. Julia wrote a regular column on education ("Learning for Life") for the Michigan Citizen, which has been required reading at major Michigan universities. She attended the National Principals Leadership Institute as an Excellent Schools Detroit fellow in 2013 and was the keynote speaker at Eastern Michigan University's 2014 Eco-Justice Conference. In 2015, Julia served as a member of the Coalition for the Future of Detroit Schoolchildren.  As the Principal of the James and Grace Lee Boggs School in Detroit, Julia works with teachers, parents, and students on developing and maintaining positive school culture and ambitious instruction.
Presentations 
This is a one-of-a-kind event that brings together diverse folks who are interested in connecting classrooms with community and developing knowledgeable, active stewards of the environment.
A selection from our presentations include:
Doing the Thing: The Challenges and Rewards of Creating Experiential Professional Learning Environments in Place-based Learning (Amy Demarest, Curriculum Coach – Our Curriculum Matters and Ethan Lowenstein, Director – Southeast Michigan Stewardship Coalition) Discover why and how to create powerful learning environments in place-based education for teachers that go beyond typical "professional development."
Engaging Students in 3D Learning Through Place-based Education (Shawn Oppliger, Director – Lake Superior Stewardship Initiative) Receive and overview of three-dimensional learning as indicated by NGSS and engage in collegial discourse on how to engage students in this type of learning through place-based education.
New Policy and Governance for Advancing K-12 Great Lakes Literacy, Sense of Place and Stewardship (Shari Dann, Associate Professor – MSU – GRAND Learning Network) Contribute to a deliberative dialogue about state-level policy approaches for K-12 Great Lakes literacy, sense of place, and stewardship.
Partnerships to Deepen Place-based Learning (Leslie Cook, Sr. Director of Educator Development – Teton Science Schools Dr. Kate Muir Welsh, Associate Professor of Elementary Education – University of Wyoming) Join a facilitated group discussion about the successes and challenges of forming partnerships for place-based education.
Reflection in Place-based Education (Sarah Coleman, Science Consultant, Erica Johnson, Project Specialist – West Michigan Great Lakes Stewardship Initiative, Muskegon Regional Math Science Center) Explore some thoughtful, fun, and engaging ways to support students in reflection to enhance their place-based education
Transforming Teacher Education through Community Space (Kaitlin Popielarz, PhD Student Clinical Instructional Coach – Wayne State University) Discover how giving teacher candidates an opportunity to learn through culturally relevant and place-based experiences helps improve their classroom teaching. Discover why and how to create powerful learning environments in place-based education for teachers that go beyond typical "professional development.