Climate Change Colloquium
For the first time in conference history, the Place-Based Education Conference is featuring a special topic event—The Climate Change Colloquium.
Engage with an incredible panel of interdisciplinary experts from across West Michigan, each of whom is working to address various aspects and impacts of the climate crisis.
We'll begin with a panel discussion followed by refreshments and roundtable discussions.
Thursday, November 9, 2023. 4–6 p.m.
Richard M. DeVos Center, Loosemore Auditorium
401 W. Fulton St., Grand Rapids, MI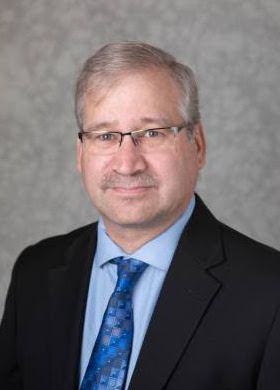 Dr. Paul Isely
Dr. Paul Isely is currently the Associate Dean for Undergraduate Programs in the Seidman College of Business at Grand Valley State University. He joined the GVSU faculty in 1995, after earning his Ph.D. in Economics from Purdue University. He also holds an M.S. in Economics from Purdue University and a dual B.S. in Physics and Economics from the University of Wisconsin-Madison. His research and teaching interests include firm/country level innovation, environmental economics, and regional forecasting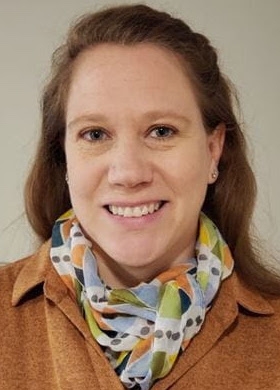 Eileen Boekestein
Eileen Boekestein is the Environmental Education Coordinator for the Michigan Department of Environment, Great Lakes, and Energy and has over 17 years of experience working in environmental education and community engagement. Eileen is passionate about creating opportunities for youth to build authentic connections to their communities through place-based learning, stewardship action, and civic engagement. She loves to build connections between people, places, and resources and to bridge perceived gaps between scientific communication and the general public.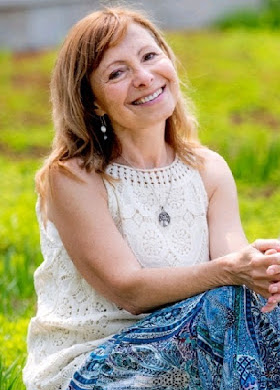 Dr. Elena Lioubimtseva
Dr. Elena Lioubimtseva's research interests include human vulnerability and adaptations to climate change, food security, climate change scenarios, and applications of geospatial technologies for understanding climate change impacts. Elena has extensive field research experience in Russia, France, Belgium, Kazakhstan, Uzbekistan, and Turkmenistan. She is currently conducting research on the climate change adaptation planning by the local governments in the United States and in France and is actively involved in collaboration with the University of Versailles in France. Locally, she is active in her research on adaptation and resiliency planning in West Michigan. She was a special contributor to Grand Rapids Climate Resiliency Report and is a member on West Michigan Climate Adaptation Council.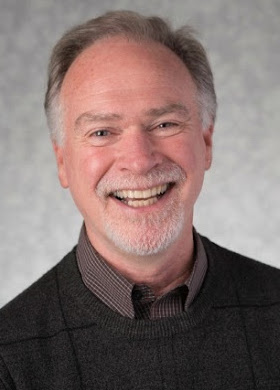 Mark Luttenton
Mark Luttenton became a faculty member at GVSU in August 1989, and is currently the
Interim Director of the R.B. Annis Water Resources Institute and program director for the newly established MS in Water Resource Policy. He earned a B.S. in Biology with a minor in chemistry from Central Michigan University (1977), an M.S. in Biology from University of Wisconsin-LaCrosse (1981), and received a Ph.D. in Aquatic Ecology from Bowling Green State University (1989).  Since joining GVSU, he has taught over a dozen different courses covering a wide range of topics and was recognized as the 2006 Outstanding Educator by the GV Alumni Association. Dr. Luttenton's research has covered a broad range of ecological systems ranging from small streams to the Mississippi River and from the Great Lakes to small freshwater pools in the Bahamas. He has conducted research on a range of organisms but has a particular interest in the ecology of stream dwelling trout, trout diseases, and stream community bioenergetics. He recently collaborated with researchers at three institutions to explore the diversity of fungi found on the bottom of the Great Lakes. The primary goal of the study is to screen the fungi for chemicals that may have anti-cancer properties.  Over the past 20 years, Dr. Luttenton has also worked with a number of conservation groups to help protect our natural resources.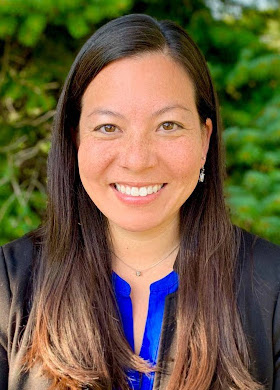 Dr. Yumiko Jakobcic
Dr. Yumiko Jakobcic is the GVSU Director of the Office of Sustainability Practices. She received a BS in natural resource management from Grand Valley State University, a MEM in conservation science and policy from Duke University, and a PhD in natural resources from the University of Vermont.  She previously served as the Executive Director of the Winooski Valley Park District, managing eighteen parks across seven communities in Vermont.  Her research interests include the transboundary management of natural resources, human diversity in conservation, and neighborhood cohesion supported by natural areas.  She is passionate about engaging students in a more sustainable lifestyle.