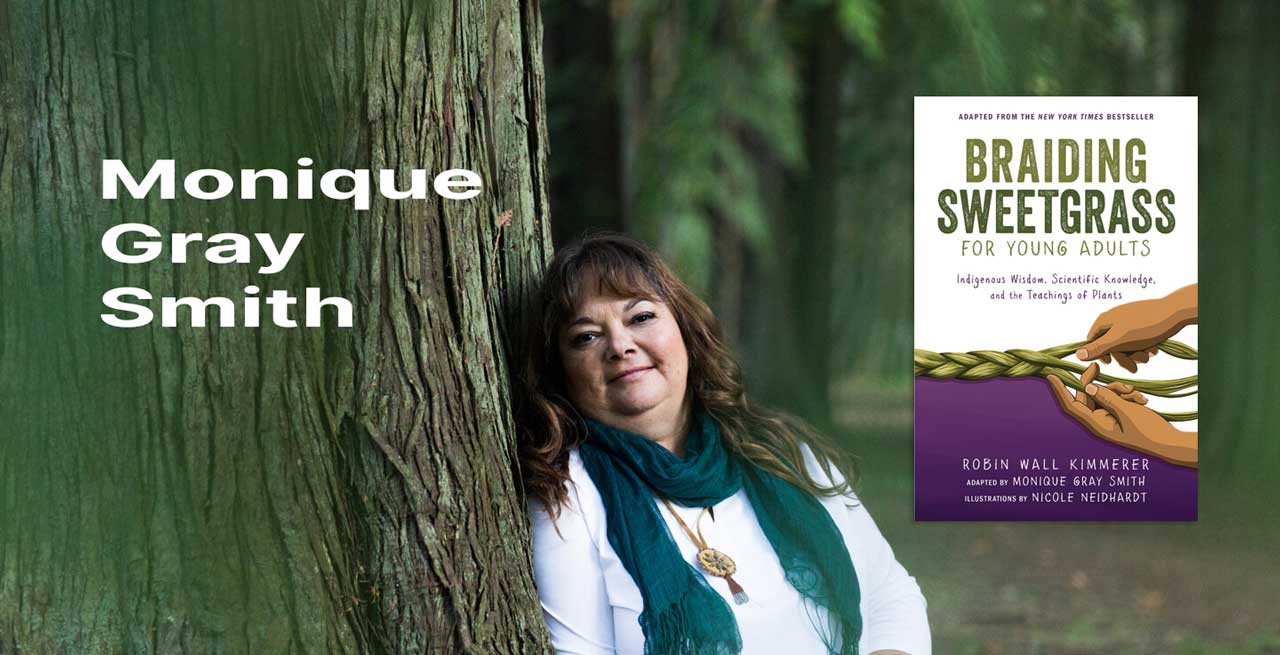 Monique Gray Smith is an award-winning, best-selling author whose books cover a broad spectrum of ages, topics, and emotions.  Woven into her writing, speaking engagements, and online courses is the teaching that Love is Medicine.  Her most recent book, Braiding Sweetgrass for Young Adults, received the Sigurd F. Olson Nature Writing Award for 2022.
In her keynote address at our Dragonfly Award Banquet on Friday evening, Monique will introduce her Cultural Resilience model—4 Blankets of Resilience—and how these blankets have supported her in her own resilience and sense of self-determination.  Offering readings from her books, Monique will share what it means to lead with a light heart and will remind us of the importance of bringing forth our own gifts and using them in a good way.  Join us to learn more about the integral role of love and joy in educating hearts, minds, and spirits.
When:  Dragonfly Award Banquet on Friday, November 10, from 6–9 p.m.
Where:  Grand Rapids Public Museum

Register for the conference but not for the Dragonfly Award Banquet? Not wanting to miss out on hearing Monique Gray Smith's inspiring keynote? Not to worry—just click on the button below to sign up!
We would love to have you join us, and do not wish for cost to be a barrier. Plus, we know Monique Gray Smith is going to give an amazing keynote!
Click the button below to request a sponsored ticket to attend the Dragonfly Award Banquet and Keynote at the Grand Rapids Public Museum.
Thank you to our keynote sponsors!